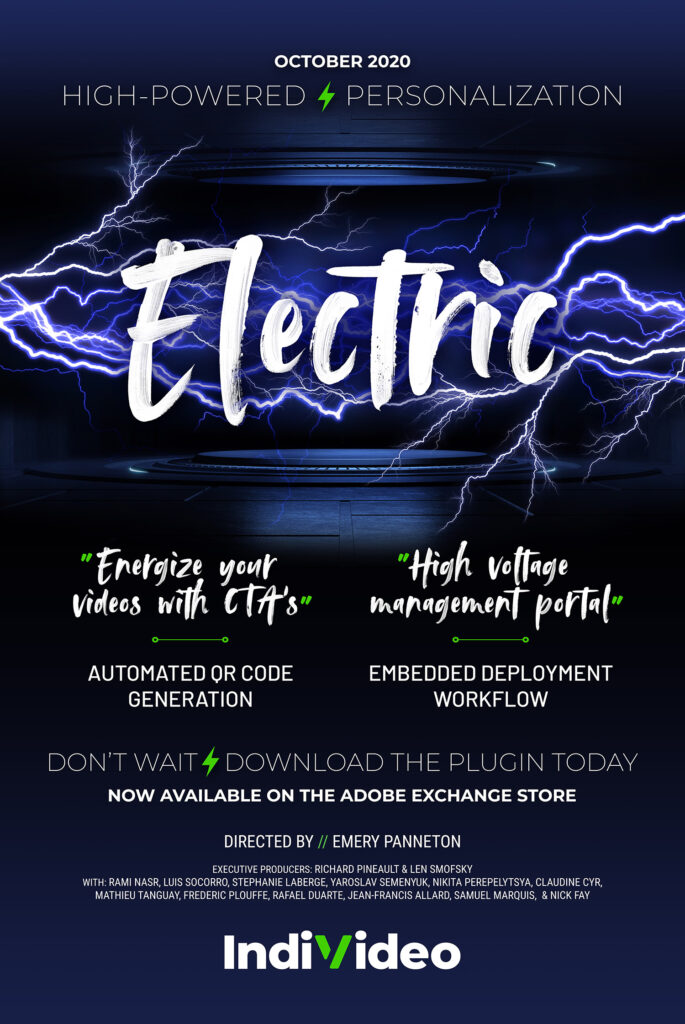 1. After Effects IndiVideo Plugin
Added a feature that allows motion designers to design, implement, test, and deploy 'Call to Actions' without the need for BLUERUSH support or developer skillset
Added a feature that automatically saves ongoing work making the plugin use more intuitive and in sync with After Effects default behaviour
Added confirmation messages so users can rethink the action or prevent accidental deletion
Added ability to manage and define dynamic closed captioning and transcript using the content lists
Added functionality to administer indiVideos through QR codes which expands the distribution prowess of the product
Design overhaul of multiple elements that greatly improve user experience and increase efficiency when working with the plugin
2. Smart Player
Performed multiple updates to ensure correct and consistent behaviour with the latest web browsers
Accessibility update to ensure compliance with the WCAG 2.1 AA criteria
Added ability to intercept and control windows media keys interactions
3. Academy
Created a 32-page user friendly technical manual documentation
Scoped and produced 7 short training videos for the After Effects Plugin
Created a public online user guide/training portal
4. IndiVideo Portal
Content management platform that can be used to browse and action content created by the motion design / dev team through After Effects plugin. With an ability to easily manage production workflow.
Features include but is not limited to:
Ability to login (Single-sign-on) and access content based on permissions
Ability to view content deployed to various environments (DEV, UAT, PROD)
Ability to access testing page for the latest version of the content
Ability to explore analytics right from the content view
Ability to promote content to various environments with a click of a button
Added information to the testing page which provides instructions to clients on how to use the testing feature
Added integration instructions to the testing page that are updated automatically once a project is deployed
5. Ongoing robustness
Overall, the team puts continuous effort into improvement of the product offering and in the last 3 months have implemented over 100 various improvements as well as addressed over 150 issues.